4 RUNS
But 30% more on the meter than Tuesday night.
I am not really complaining. This is how it goes in September, as I have mentioned before. It is like complaining about the weather. It gives one something to talk about.
The nice thing about last night was that each of those runs were very generous in their thanks. I tipped out at almost 50% of the meter.
Oh, the driver that refuses to dispatch decided to go home prior to 8:00pm. That was nice.
My only fare of note was a threesome that I picked up at 1:30am from the "'Triangle". They are on the island for a wedding that is taking place today. The girl, who is going to be a very hungover Maid-Of-Honor today, was staying at a vacation condo in north-central Kihei and the two guys, one the Best Man at today's ceremony, were staying down at
The Prince
in Makena. The young lady was one of those drunks who can't stop talking and asks questions but never waits for, or hears, the answers. No matter what is said to her is wrong. About 5 minutes into the ride I started laughing and told the one dude that he was just wasting his breath. He thought I was implying that he was attempting to "bed her". I laughed even louder and said that I didn't think he had a chance of that either but that I meant that he was wasting his time because she never heard a word he was saying. He paused for a moment and then both he and his buddy started laughing too. He agreed that I was right and just shutup. She nnever heard a word of the conversation over her incessant whining about the short speech she was going to have to make at the reception.
After we dropped her at the condo, all the guys could say was to get them away from her as fast as possible, in case she changed her mind and wanted to go with them to their hotel.
She kinda reminded me of one of the constantly yapping lap dogs that are a pain in the ass.
Total take on the run was $78 on a $37.10 meter.
As the old punchline goes, "Can't beat that 10% profit margin."
---
THE PICTURE GALLERY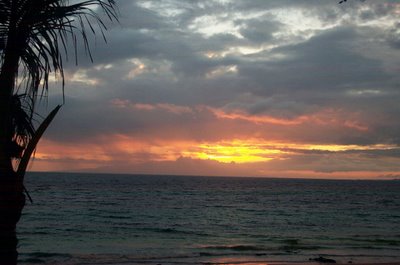 "Let's all be careful out there!"