HAPPY BIRTHDAY...
HAYDEN PANETTIERE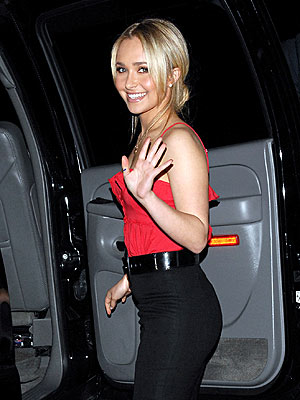 Doing in
excess of 140mph
is a good way to meet troopers along Alabama's Emerald Coast. Doing it with 11 others is a fantastic way to meet a LOT of State Troopers.
Maybe teachers have just
TOO much free time
during summer vacation.
It was only
a small fire in Brooklyn
, yesterday. But firfighters managed to keep it burning for hours until the local McDonalds ran out of food. The Battalion Chief said: "Man, you gonna eat those fries?"
The International Olympic Committee is reevaluating the
building slalom
event for kite-surfers. Lets face it, it IS a watersport.
How to tell if you are a true elitist? When you have to tell reporters that your staff will have to get back to them on that, when asked
how many homes you own
. Related video:
I think the term "Born Loser"
barely begins to cover this story
. If at first you don't succeed, try, try again & again & again & again....
Alledgedly, these are the
5 greatest hoaxes of all time
. I guess they never heard McCain explain how he is a "common man".
French ban TV channels and programming aimed at children under three, claiming it will damage their development.
That's absurd
, American kids have been watching tv practically since birth, and. . . uh-oh
The newest agri-business:
Blood farms
.
Its almost the weekend. Hang in there for one more day, my friends.
Thanks for visiting..
"Let's all be careful out there!"