"BOY'S DAY"
MY LATE FATHERS B'DAY
CINCO DE MAYO
I've mentioned "
Boy's Day
" (Tango no Sekku) many times. Since 1948 it has been renamed to "Children's Day" (Kodomo no Hi) and is a national holiday. In Japan's need for a homogeneous society, all males celebrate their birthday on May 5th. Unless you are at the very top of the pecking order in Japan, you are expected to
NOT
stand out. A nameless face in a faceless crowd. Its a culture thing that westerners have trouble comprehending. "Girl's Day" (Hinamatsuri) is celebrated on March 3rd of each year and is not a holiday.
Dad was born in 1926 and passed in December, 1988. He was 62 years old. I love and miss you, Dad.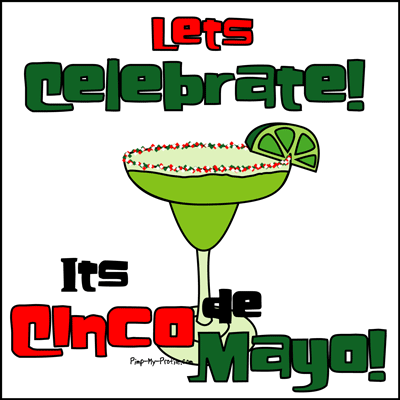 Cinco de Mayo
is an obscure Mexican holiday only celebrated in the Mexican State of Puebla. Since 1863, it has been a day of recognition for Mexican culture and heritage in California. Much the same as St. Patrick's day celebrates the Irish, Oktoberfest honors the Germans and Chinese New Year pays tribute to the Chinese.
The American beverage industry has turned it into the 3rd heaviest drinking event in America. I hope you all enjoy nursing your hangovers tomorrow.
BTW- Cinco de Mayo is
NOT
Mexico's Independence Day
(Grito de Dolores). That is September 16th.
Orangutans (the name derives from the Malay and Indonesian phrase orang hutan, meaning "man of the forest") have
surprised scientists
by their ability to swim, spearfish and a cunning knack of stealing food from human fishing lines.
In the
IT TAKES ALL KINDS
category:
A man in Denver wants the city to
create a panel
to prepare for space aliens. The one line in the story that speaks volumes is:
"Peckman, 54, who is single and lives with his parents..."
No, its not some form of alien bird. Just a sculpture by
Starr Kempf
on display outside his Colorado Springs studio.
On May 4, 2007, the tiny town of Greensburg, Kansas (pop 1400), was quite literally wiped off the face of the Earth. Giving credit where it is due, yesterday President George W. Bush was the keynote speaker at the Greensburg High School commencement ceremony. He awarded each of the 18 graduating seniors their diplomas and shook their hand.
Here is some video taken immediately following the F-5 tornado and what its 200+ mph winds did.
This is some (silent) video taken this past February, as the community rebuilds.
There was an excellent program on Saturday that showed how far the town has progressed. Since they are starting from scratch, they have decided to make the entire community "green". Sadly I couldn't find any video of that program. Greensburg is going to be totally 21st century. Both in form and function. When the 1.7 mile wide (rare) F-5 tornado struck Greensburg, it wiped out their city hall, their police department, their fire department, their schools, their hospital, the water tower and virtually every other structure in the community. The only building still standing in the aftermath was a grain elevator.
I know I say virtually the same thing at the end of each day's first post but I do sincerely appreciate each of you taking the time to visit my blog.
I'll be back later and hope to see you then. Remember, its open 24/7.
---
THE PICTURE GALLERY
Over The Limit?
UNDER ARREST!
Please don't drink and drive
"Let's all be careful out there!"